We are travelers.

SAS flies to Luleå in Sweden from/via Oslo, Copenhagen or Stockholm (depending on route). 

We fly from all our destinations in Europe, the US (Boston, Chicago, Los Angeles, Miami, New York, San Francisco and Washington D.C.) and Asia (Tokyo, Shanghai, Beijing, Hong Kong and Singapore).
SAS customers enjoy a 24-hour money back guarantee on any booking. If the trip is booked less than 24 hours before departure, you can cancel it up to 12 hours before departure.
Benefits on your flight to Luleå – book now
Book your trip on SAS well in advance, and you might enjoy cheaper flights. Visit our low fare calendar for a total overview of all SAS destinations. As a SAS customer you'll enjoy a 24-hour money back guarantee on any booking. If you find a great offer, snap it up while you can and decide later. 
Discounted tickets for kids
Experience Luleå with the kids. We offer up to 90% discounts on children's tickets to make it more affordable to bring your kids on your trip to Luleå. 

Board a flight to Luleå and enjoy a trip to Swedish Lapland
The coastal city of Luleå is found in Swedish Lapland and is known for its beautiful church town, home to a cluster of well preserved wooden houses and the Nederlulea stone church which dates right back to the 1400s. 
While largely used as a gateway to the surrounding national parks and areas of outstanding beauty, Luleå town centre is well worth a visit as its home to a handful of cultural centres and museums showcasing the areas local history, art and culture. Head offshore to the Bay of Bothnia and you'll find a network of islands home to soft sand beaches and seals!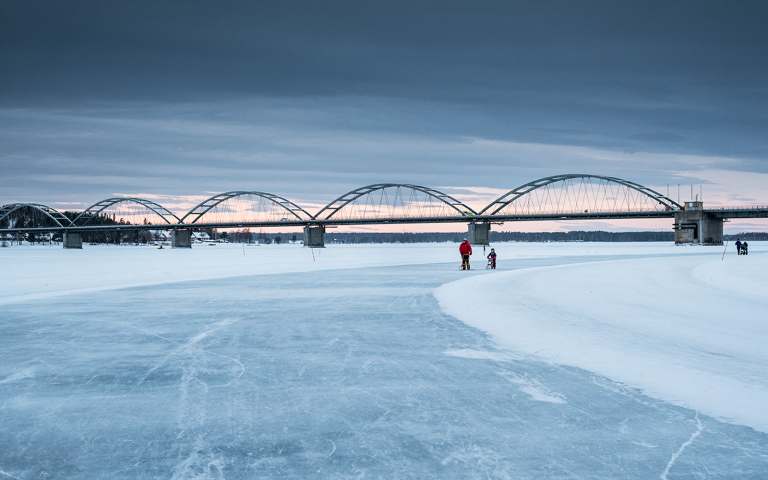 Always included in your trip to Luleå
At SAS, we strive to ensure our customers have a relaxed and comfortable trip. Regardless of which ticket type you carry, you'll always enjoy the SAS customer benefit. Always included in your flight to Luleå is easy online check-in, coffee and tea onboard and use of the SAS App. 
Explore the world with SAS EuroBonus
We are travelers.
EuroBonus gives you more of the world at your fingertips. As a member of EuroBonus you will  earn points on your flights with us and our partner airlines in Star Alliance. You can use the points to pay for your next trip, upgrade or rent a car, among other things. 
We CO2 offset all tickets booked using a EuroBonus number. This means that we now carbon offset over 40% of all the emission from our planes. Learn more about our sustainability work
Accomodation and transportation in Luleå
Get everything ready for your trip to Luleå. Book your hotel room or make a reservation for a rental car and you're all set.
Other popular SAS destinations