We are travelers.
SAS flies to/within Sweden from/via Oslo, Copenhagen or Stockholm (depending on route).

We fly from all our destinations in Europe, the US (Boston, Chicago, Los Angeles, Miami, New York, San Francisco and Washington D.C.) and Asia (Tokyo, Shanghai, Beijing, Hong Kong and Singapore).    

SAS flies to Gothenburg, Kalmar, Kiruna, Luleå, Malmö, Ronneby/Karlskrona, Skellefteå, Stockholm, Sundsvall/Timrå, Sälen, Umeå, Visby, Ängelholm/Helsingborg and Åre/Östersund in Sweden.
We fly to most of our destinations all year round. A few of our destinations are seasonal.
Fly with SAS to Stockholm, Gothenburg or Malmo
Northern lights, midsummer and meatballs. Fly Scandinavian Airlines to experience Sweden. 
Visit the harbor in Smygehuk, the southernmost point in Sweden. Or go as far north as you can – to Treriksröset. This is the point where the Norwegian, Swedish and Finnish borders meet. This far north you also have the chance to catch the Northern Lights or the Midnight sun.
Swedish food – more than meatballs
Sweden might be famous for its meatballs and salty fish. But there's more to the Swedish cuisine than that. Try homemade cinnamon buns, get warm with a cup of hot glögg and have some raggmunk, potato pancakes, served with fried pork and lingonberry jam. 
If you visit during Midsummer eve, summer solstice, you will most likely get to try pickled herring, potatoes and sour crème – the traditional Midsummer food. Wash it all down with beer and schnapps.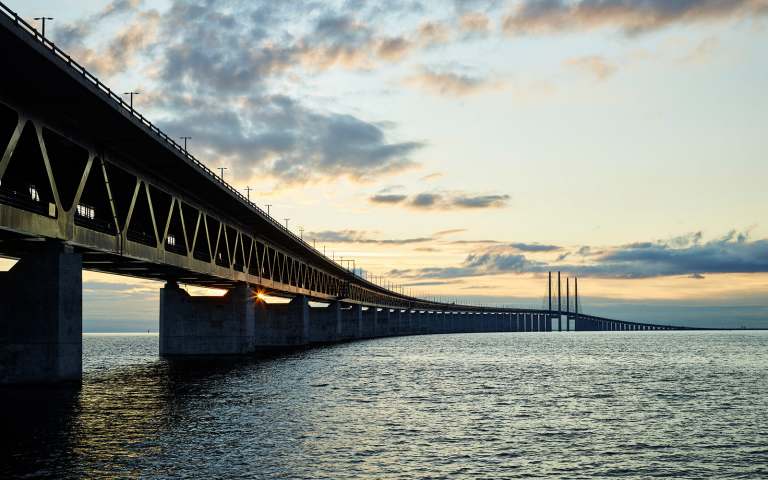 Always with SAS
At SAS, we strive to ensure our customers have a relaxed and comfortable journey. Regardless of which ticket type you carry, you'll always enjoy certain SAS customer benefits.

Always included in your flight is easy online check-in, coffee and tea onboard, up to 90% price reduction for children and use of the SAS App. 
CO2 offset with SAS EuroBonus
We are travelers.

EuroBonus gives you more of the world. It is the most popular loyalty program for travelers in Scandinavia. As a member of EuroBonus you will earn points on your flights with us and our partner airlines in Star Alliance. You can use the points to pay for your next trip, upgrade or rent a car, among other things.

We CO2 offset all tickets booked using a EuroBonus number. This means that we now carbon offset just over 40% of all the emission that our planes emit. Read more about our sustainability work