We are travelers.

SAS flies to London in England from/via Oslo, Copenhagen or Stockholm (depending on route).
We fly from all our destinations in Europe, the US (Boston, Chicago, Los Angeles, Miami, New York, San Francisco and Washington D.C.) and Asia (Tokyo, Shanghai, Beijing, Hong Kong and Singapore).
SAS customers enjoy a 24-hour money back guarantee on any booking. If the trip is booked less than 24 hours before departure, you can cancel it up to 12 hours before departure.
Benefits on your flight to London – book now
Book your trip on SAS in advance, and you're likely to enjoy cheaper flight prices and save money on flights to other destinations. If you want to get an overview of all our destinations in one spot, visit our low fare calendar. Note, SAS customers enjoy a 24-hour money back guarantee on any booking so if you see a great offer, snap it up and decide later. 

Discounted tickets for kids
Experience London with the kids. SAS offers up to 90% discounts on children's tickets to make it more affordable to bring your kids on your trip to London. 
Board a flight to London and enjoy a metropolitan break
Attracting over 27 million visitors a year London is one of the most diverse cities in the world. Home to age-old palaces, endless shopping streets, and quaint old English pubs this vibrant city is bursting with culture. 
When you're not visiting Buckingham Palace or speeding down the Thames on a river cruise, you'll likely be enjoying street food at Camden Market or spending time with the animals at London Zoo. 
The list of things to do in London is endless, and there's a little something for everyone.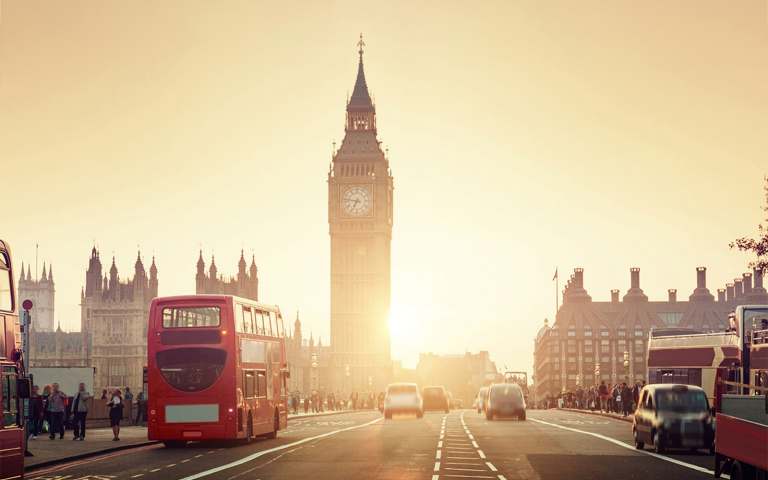 Always included in your trip to London
At SAS, we strive to ensure our customers have a relaxed and comfortable journey. Regardless of which ticket type you carry, you'll always enjoy certain SAS customer benefits. Always included in your flight to London is easy online check-in, coffee and tea onboard and use of the SAS App.  

Explore the world with SAS EuroBonus
We are travelers. 

EuroBonus gives you more of the world. As a member of EuroBonus you will earn points on your flights with us and our partner airlines in Star Alliance. You can use use the points to pay for your next trip, upgrade or rent a car, among other things.  

Where tickets are booked using a EuroBonus number, we can now carbon offset just over 40% of all the emission that our planes emit. Read more about our sustainability work
Accomodation and transportation in London
Save some time and book your hotel and a rental car here at SAS. We give you access to great hotels and rental services to make your trip to London as easy and pleasant as possible. 
Other popular SAS destinations