Welcome bonus for new members
As a new member of EuroBonus you can now receive a unique welcome bonus when you apply for SAS EuroBonus American Express Classic or SAS EuroBonus MasterCard – or both.
With a credit card linked to EuroBonus, you can buy groceries, clothes, gas, furniture or anything else and earn Extra points on everything. Shop wherever you like, not just at our partners. It doesn't take long to earn enough for a trip – without ever leaving the ground.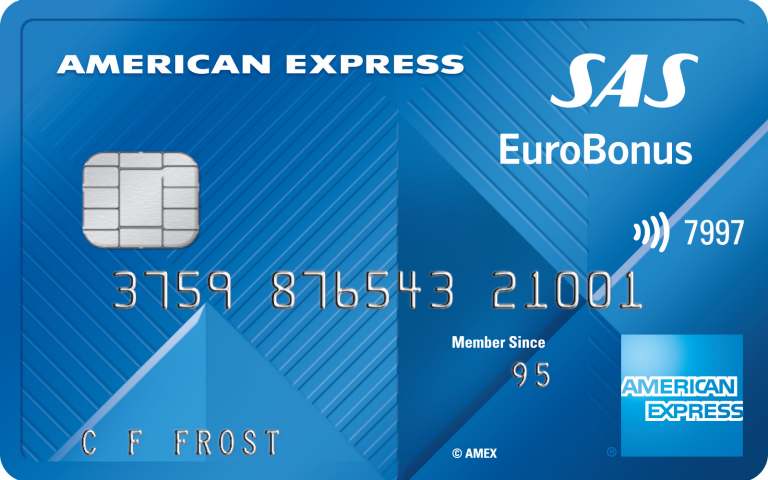 American express classic – 6 000 points
 Yearly fee 0 SEK
10 Extra points per 100 SEK spent
50% point discount on award trip   (yearly spend of 100.000 sek)
Mastercard – 5 000 points
197.50 SEK first year (reg. price 395 SEK/year)
10 Extra points per 100 SEK spent
Travel insurance and cancellation protection
Worlds most accepted card
Earn points with other cards
Benefits of Travel Wallet

✓ Prepaid card perfect for your trip that you can easily load from account or other card

✓ Exchange to foreign currencies needed for your upcoming trips to a beneficial exchange rate


✓ Earn 15 Extra points/10€ spent for foreign purchases and 2 points/10€ for domestic purchases


✓ No yearly fee, low and transparent other fees


✓ Simple management in the app in real-time